Bio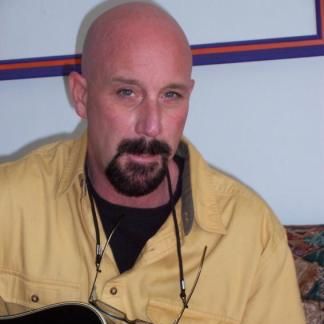 Singer Song Writer
Audio Engineer Producer
Tommy is a self taught musician, picking up the tennis racket and mock jamming to the 45's of the Beatles, the Doors, the Rolling Stones, The Who, Jefferson Airplane and many other 60's 70's Rock'n'Roll bands. Realizing what a blast real music was, he dropped the racket and bought a Sears Silvertone guitar and amp for $22.00 Although Tommy would play in various projects, the real desire to play music did not flourish till his late 20's. 
Tommy Gallagher is not your run of the mill "Dude with a guitar." Sarcastic, and a bit pissed off, Gallagher breaks the mold of the stereotypical singer/songwriter and instead revels in pushing the envelope by blending the rawness of a Blues Rocker and the softness of a balladeer with the edginess of rock and roll.

 Tommy was an original member of Second Generation from 1987 till the bands Last Show in December of '95 A Tribute music night to Jerry Garcia. Tommy then played in a project called Moon Magic from 97 to 99. This was a six-piece band playing Santana to Dwight Yocum, mostly a cover band playing the Colorado Frontrange area. 

Upon the band break up, Gallagher very much wanted to get back into recording his original compositions and put out a CD. So late in  the summer of 1999 he purchased a variety of recording equipment a Tascam 788 8 Track Early Digital Recorder and started recording Love & Politics. On June 21st, 2003 Love & Politics was hot off the press and officially released.
Independent & College Radio stations around the country had Love & Politics in their daily rotation. 
 
Performing Solo Acoustic Guitar for 5 Years Tommy wanting very much back to the Band vibe and Formed TGIF
" Tommy Gallagher's Incredible Friends" "TGIF" with 2 World Renown Players, 5x Grammy Nominee Bassist Kim Stone & L.A. Music Award Winner Guitar Virtuoso Michael Reese, Both Musical Masters.
At the Same Time Tommy Played in Kim Stones Project called "A New Brain For Arnie" 100% Improv,  A Stellar Free Form 6 Piece Project, Everything made up on the Spot, no overdubs recording,  just all Live.  Our CD titled "Nobody Ever Wins The Giant Panda"  is Sold Out & Out of Print.
In 2010 I have been on a Music Hiatus, Only recording & Performing live very minimal as I Segued into the Hidden War,  which Now Many are Starting to See, as it has been Exposed by President Trump. 
Im sure I will blog on this later. Maybe Not...